Bass Speaker Cabs (Selective Overview)
Incomplete, selective overview by bassbacke (2005-02-19) - best printing results in landscape mode.
Lately I have virtually no time to update this. Sorry, can't help this.
Attention: I don't sell anything. I'm not a dealer!
I just list this here for your convenience. This page may end up being translated into German any time.
This page was initially created 2002-07-11
Prices?
Prices are from 2004-02-11 taken from a number of online stores such as Musik Produktiv, Music Store Köln, Music Shop or Thomann, except when stated otherwise. Tech Soundsystems, Flite Sound and Carvin prices are from their websites. Flite sell over their website.
² price directly from the vendor's web site. Shipping costs go on top and can be very high between USA and Europe.
2x254mm (2x10")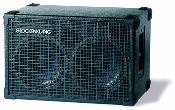 4x254 mm (4x10")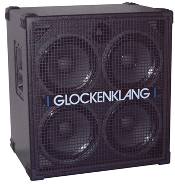 1x381 mm (1x15")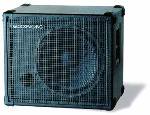 Why are some entries incomplete?
Some vendor's web sites give incomplete information. Very sad.
Other brands?
I can't name them all but I want to name at least a few:
Other cab types?
There are, of course, other cab types such as:
4x8", 8x8", 1x10", 3x10", 6x10", 8x10", 1x12", 2x12", 3x12", 4x12", 6x12", 2x15", 1x18", etc.
Right now I have no plans to do any research there. This list creates enough work as it is, sorry.
Inches? What are Inches?
They are not used outside the USA. Outside the USA SI units are used. In this case meters (m).
An Inch is 0.0254 m or 2.54 cm or 25.4 mm.
Here's a little table converting common speaker sizes from Inches to cm (m/100).
Convert mm to Inches by dividing mm by 25.4 - yeah, quite obvious.
| | |
| --- | --- |
| Inches | cm |
| 8 | 20.3 |
| 10 | 25.4 |
| 12 | 30.5 |
| 15 | 38.1 |
| 18 | 45.7 |
If you want to read more about speaker cabinet properties such as efficiency, impedance and power, read this.